The Juul has been discontinued and has sent many vapers searching for a Juul Alternative.  The are many pod systems with the same features and a slim lightweight feel.  We will discover the best alternative to the Juul in the following.
What is a Juul?
A Juul is a stick pod that came out with a huge following.  This following made the Juul the most popular pod stick of its time.
Pod Stick vs Pod Mod
Pod Sticks are the original pod systems.  They are the most compact and easiest to set up and use.  Really, the setup consists of attaching the battery and pod cartridge together.   Pod mods on the other hand are a slightly upgraded version of the conventional Pod Stick.  These mods have bigger batteries for extended vape sessions and the ability to adjust wattage.
The drawback of a pod mod is that it pulls away from MTL(mouthing to lung) vaping.  MTL is the closest draw to that of which you would receive off of a combustible cigarette.  Pod mods generally have a more open airflow system.   Allowing for RDL and DTL vaping styles.  These are best suited for vapers looking for large clouds of vapor.
Best Juul Alternative
1.

UWell Caliburn G (Overall Best)

Auto Draw Fire & Button | Replaceable coil atomizer | 2mL | 18w | 690mAh | Flip Adjustable Airflow | Pass-through
Link 2 – Price Check
---
2.

SMOK Nfix

Auto Draw Fire | Replaceable Pod Cartridge | 3mL | 1-25w Adjustable Power | 700mAh | None Adjustable MTL Airflow |
Link 2 – Price Check
---
3.

Vaporesso Xros (Best Flavor)

Draw Fire & Button |Replaceable Pod Cartridge | 2mL | 11-16w Adjustable Power | 800mAh | Adjustable Airflow (MTL & DTL)| 3 Airflow Settings
Link 2 – Price Check
---
4.

Smok Novo 3

Auto Draw Fire Only | Replaceable Pod Cartridge | 2mL | 6-25w Adjustable Power | 800mAh | None Adjustable MTL Airflow |
Link 2 – Price Check
---
5.

SMOK Nfix Mate

Auto Draw Fire | Replaceable Pod Cartridge | 3mL | 1-25w Adjustable Power | 1100mAh | None Adjustable MTL Airflow |
Link 2 – Price Check
---
6.

Suorin Shine

Draw Activated Fire | Replaceable Pod Cartridge | 2mL | 15w Max Power | 700mAh | None Adjustable MTL Airflow |
Link 2 – Price Check
---
7.

SMOK Acro Pod Stick (In Pre-Sale)

Draw Fire Activation | Replaceable Pod Cartridge | 2mL |  Power | 1000mAh | Adjustable Flip Airflow |

SSS Leak-Resistant Technology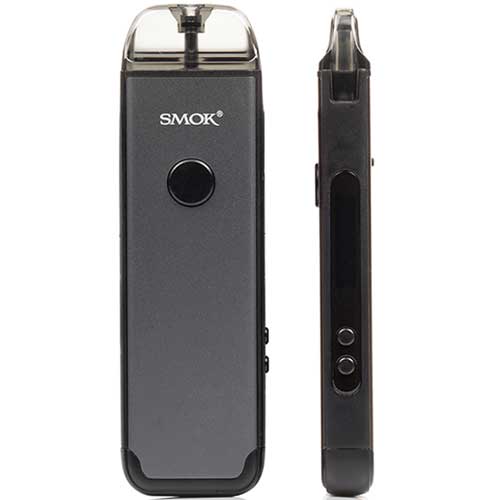 Link 2 – Price Check
---
8.

Vaporesso Luxe Q (In Pre-Sale)

Auto Draw Activated Fire | Replaceable Pod Cartridge | 2mL |  Power | 1000mAh | Adjustable Flip Airflow |

SSS Leak-Resistant Technology
Link 2 – Price Check
---
9.

Vladdin Vantage

Draw Fire Activation | Replaceable Pod Cartridge | 2mL |  Power | 1000mAh | Adjustable Flip Airflow |

SSS Leak-Resistant Technology
Link 2 – Price Check
---
10.

Suorin Air Pro (In Pre-Sale)

Draw Fire & Button | Replaceable Pod Cartridge | 4.9mL | 18w Max Power | 930mAh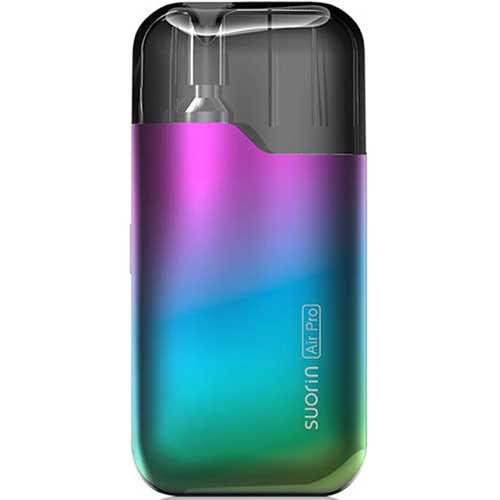 Link 2 – Price Check
---
Advantages of a Juul Alternative
Does not use silica wicks
Longer battery life
More flavor options
Longer lasting atomizers
Juul Alternatives are Less Expensive
Benefits of Stick Pods
Small and Light Weight
Stick Pods Easy to use
Easy to setup
Great flavor from Stick Pods
Automatic draw Activation – No button pushes required
Disadvantages of a Juul Alternative
Low battery Life
Use of Silica Wicks
Discontinued
Few options for flavor
Low Power Output
More Expensive
VR:metax:contup:ppc0: INFO:xpinx:xtwitx:xfacex contRefresh:002222021: SASlinkrefresh0001252021 : keywords:podvapes:stickpods:juulalternatives